Professional Grade Hand Wash Training System
The Checkpoint Trainer includes a 250ml bottle of UV GERM Training Lotion. Formulated using SMART UV Revealing Particles which are INVISIBLE under normal light conditions, yet will glow a distinctive Green or Blue when exposed to a UV Light source such as the Checkpoint Examination Lamp.
A pleasing and easy-to-use method of applying Microscopic UV GERM Simulation particles to hands prior to washing. This gentle, non-greasy, moisturising lotion is safe for use on all skin types.
The Checkpoint Trainer also comes with a copy of our HY-5 (pronounced High-Five) pre-training primer and step-by-step instructional video on a handy USB stick. 
This HD video will provide trainees with a short overview of the hand-wash training process they are about to undertake as well explaining the different techniques used in hand washing and how much of a real difference proper hand-washing makes to everyday hygiene.
Before washing
Hands fully covered in UV GERM Training lotion
After first wash
Clearly missed wrists & thumbs
After first wash
Fingernails & cuticles still contaminated
WASH & GLOW – Seeing is believing
The Checkpoint UV Disclosure Lamp is a high quality portable hygiene training resource, equally at home for hand wash training as for surface hygiene and cross-contamination training. 
It's lightweight, compact folding design makes it ideal when moving between Infection Control training sessions.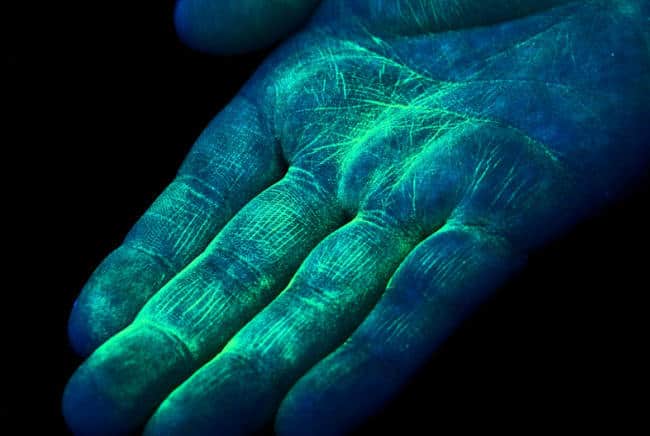 Protected by a strong custom ABS carry case, the Checkpoint Trainer allows you to take your hygiene training sessions on the road and being so compact and lightweight its a highly portable, professional hand-washing training package.
Click the VIDEOS tab on the top menu to see more product demo videos .
See 'Delivery' for our dispatch days, shipping costs and options. Prices exclude VAT.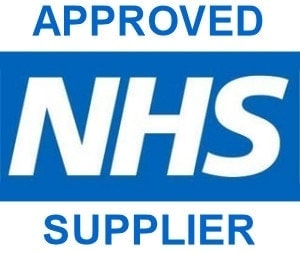 We accept NHS, Government & Education Purchase Orders. Email to: sales@glowtec.co.uk or Fax to: 0161 662 7253 or post to: GLOWTEC LTD, PO Box 919, Lancaster LA1 9LU