Hand Wash & Healthcare Hygiene Training System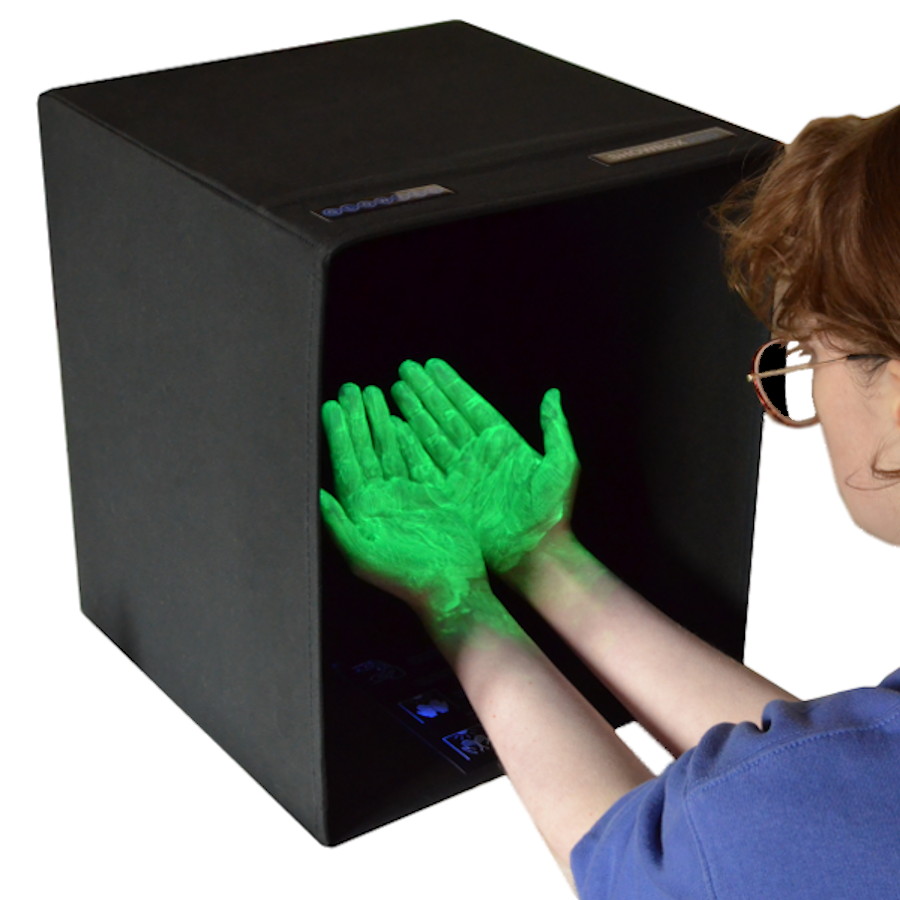 SHOWBOX PRO Systems are next generation, professional grade 'pop-up' UV light box systems for Infection Control Healthcare Hygiene Training.
This British-made lightweight, table top 'dark theatre' allows you to see UV GERM particles remaining on hands after washing (or acquired through cross-contamination demonstrations) making it perfect for training in brightly lit rooms or areas which cannot be darkened easily.
When needed, it simply pops-up in seconds for an instant, ready-to-use hygiene training station, anywhere! When not in use it folds flat for easy storage or transportation.
or scroll down to see more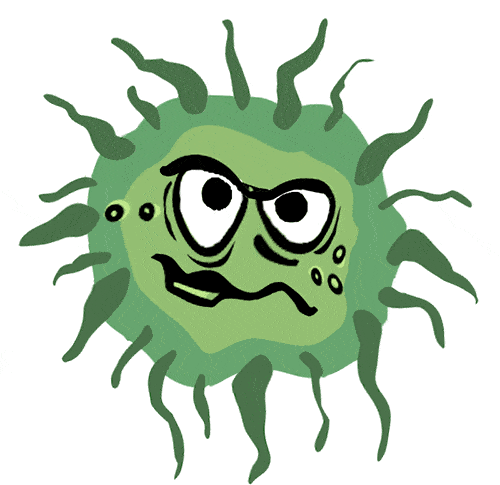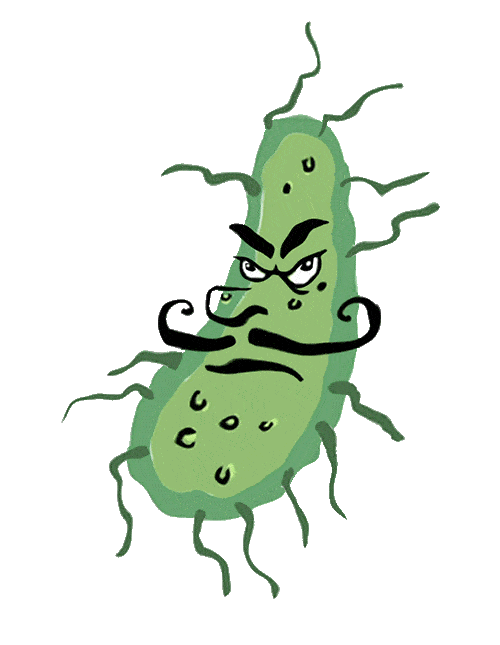 Your Hygiene Training Tool Kit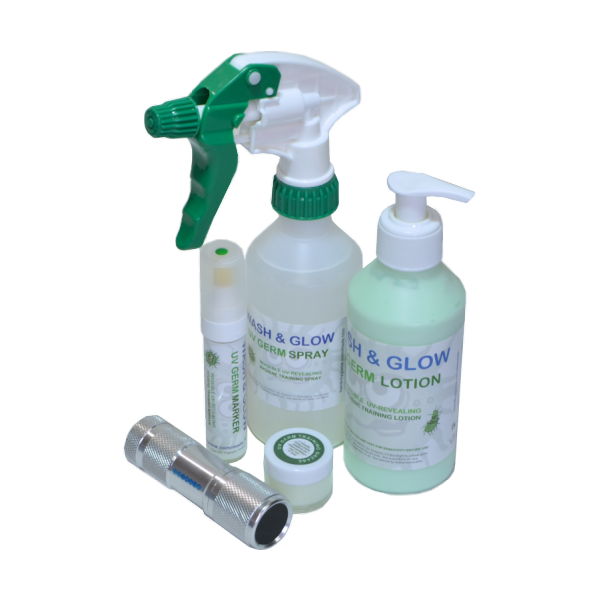 To teach or demonstrate hand or healthcare hygiene effectively you'll need to have the right UV GERM tools: Training Lotion for Hand Wash Training. Hygiene Spray for Multi-surface Healthcare Cleanliness Training and Hygiene Marker and Grease for Cleaning Training or Hygiene Check and Monitor. 
See 'The Circle of Hygiene' for how it all fits together.
In fact all these products have many possible uses and inter-combinations to suit almost any training situation, including Hazmat and HazChem training
Its about the right UV light
UV GERM Training products are all but invisible in ordinary light. To see them (or reveal their presence) you'll need a UV Light source of a certain type and quality.
So at the heart of the SHOWBOX PRO we placed the New UV PRO Forensic Strip. A High quality, low profile UV LED array that produces UV-rich blacklight at an essential 365nm.
With no batteries or expensive UV bulbs to replace, its inexpensive to use and completely maintenance free, plus with very low energy consumption it's rightfully ECO friendly too.
SHOWBOX OFF
UV GERM Green Lotion
SHOWBOX OFF
UV GERM Blue Lotion
SHOWBOX PRO Kits includes either a 250ml or 500ml bottle of UV GERM Hygiene Training Lotion. Formulated using SMART UV Revealing Particles which are INVISIBLE under normal light conditions, yet will glow bright Green (or Blue) when exposed to a good quality UV Light source.
A pleasing and easy-to-use method of applying Microscopic UV GERM Simulation particles to hands prior to washing. This gentle, non-greasy, hypoallergenic lotion, is safe for use on all skin types as well as most non-porous surfaces.
Your Pop-up & Show Training Station
WASH & GLOW Hygiene Training Video
This short hand hygiene training film is exclusively for use with WASH & GLOW kits and UV GERM Training Lotion. After a brief hygiene intro the video shows how hand hygiene training works and what to expect etc. The follow-on Instructional stages are provided step-by-step, so they may be shown in sequence; as a continuous introductory primer before any actual training is given, or individually 'start-stop-start' during training. Run time is approximately 5 minutes with ENGLISH Narration.
A range of kits for every size organisation
What the size of your organisation or company we have a Healthcare Hygiene Training Kit that's right for you.  Small groups and occasional hand wash 'compliance' training can be handled by one of our range of Mini Training Kits. However for larger groups or ALL ROUND hygiene training, something more capable and professional is required. This is when you need your SHOWBOX PRO…
Hand and Healthcare Hygiene Training
Whilst hand hygiene is vitally important, if not more so in these troubled times, we must not forget about surface hygiene and the ever present problem of cross contamination. The SHOWBOX PRO Kits 3 & 4 provide the tools need to cover all 3 key elements of essential hygiene training.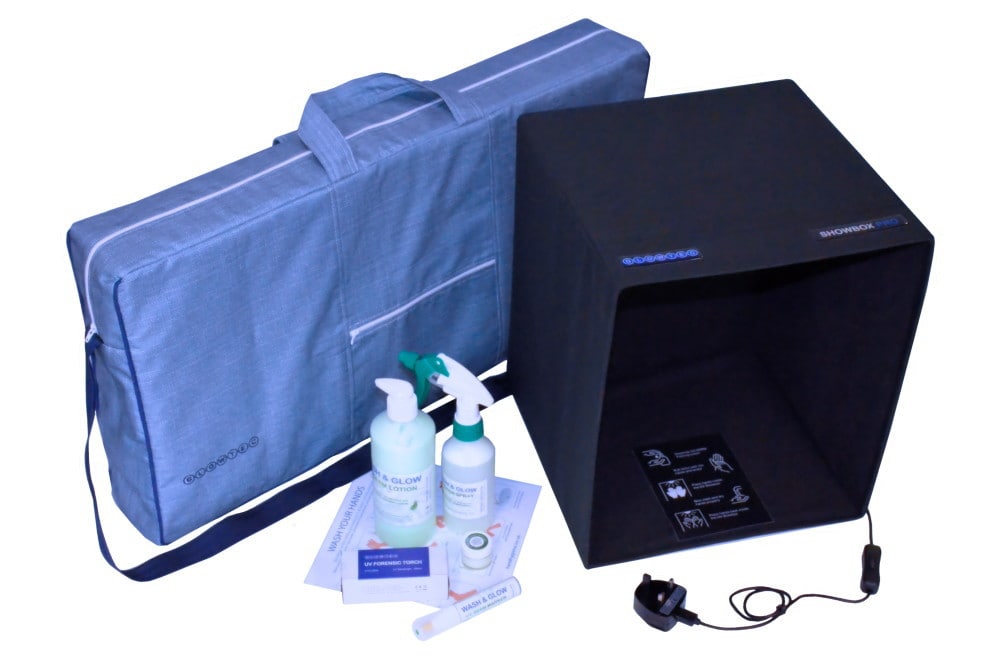 Click on the options above for details
Everything you'll need to deliver...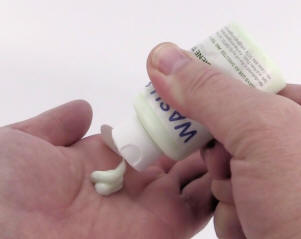 Dispense a small amount of UV GERM lotion onto the hands.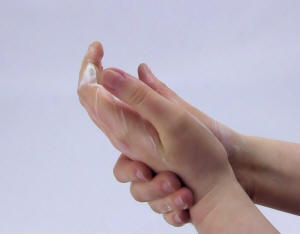 Rub in the training lotion into hands and wrists.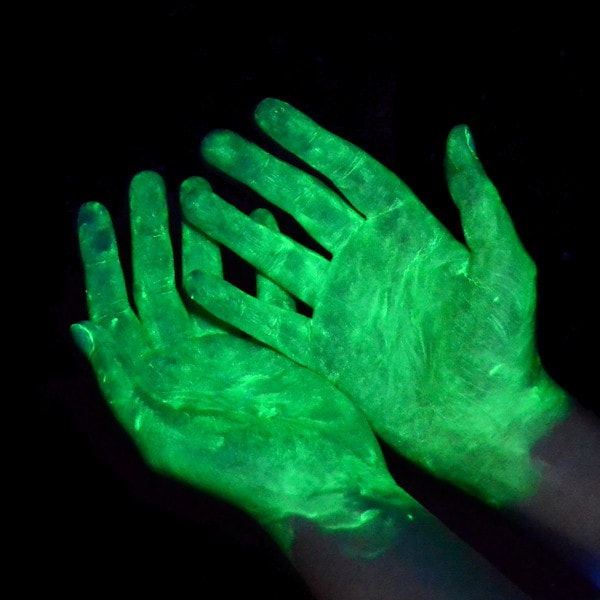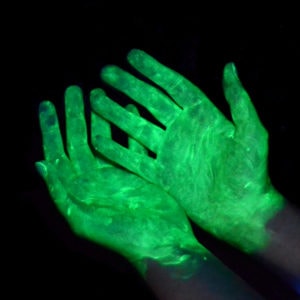 Place hands inside the Showbox Pro's  UV Forensic Light and see hands and wrists will glow bright green to show full coverage of the lotion.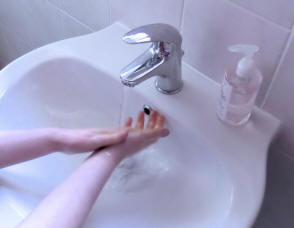 Now wash hands as you would do normally.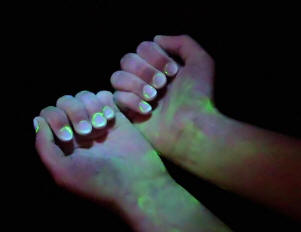 Under UV light the areas not properly cleaned will still glow green.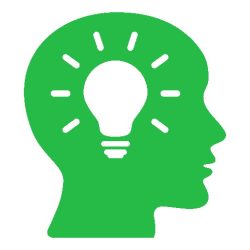 Now deliver the appropriate hand wash method training and wash hands again.
Properly this time!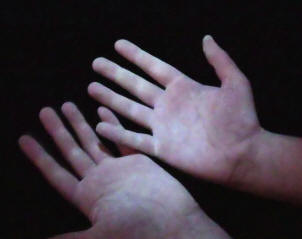 Under UV light your hands should now be free of any glowing UV GERM particles. Perfect.
Hand Hygiene & Cleanliness training is a key part of the Circle of Hygiene.
Low Energy - Mains USB Powered
The SHOWBOX PRO is supplied with a choice of a UK or EU USB mains plug so it can be used wherever there is a regular power socket. However, with its ultra-low power consumption, it can be run from an ordinary USB Power Pack for several house continuously, meaning the SHOWBOX PRO can serve as a 'pop-up' Hygiene Training Station almost anywhere.
USB Power Pack (not supplied)
UK 3-Pin USB Plug supplied
or EU 2-Pin USB Plug option
See 'Delivery' for our dispatch days, shipping costs and options. Prices exclude VAT.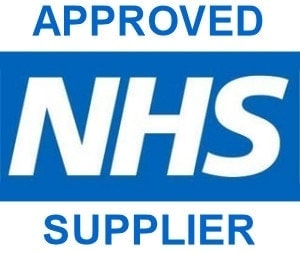 We accept NHS, Government & Education Purchase Orders. Email to: sales@glowtec.co.uk or post to: GLOWTEC LTD, PO Box 919, Lancaster, LA1 9LU