Putting the fun into Hygiene Training
Too cute for it's own good, the UV GERM Cuddle-Bug almost demands to be picked-up or stroked…
…But as soon as you do, your hands will be discreetly coated with an invisible layer of UV GERM Training Powder; harmless microscopic particles which simulate microbial contamination and cross-contamination.
Place a 'prepared' Cuddle-Bug somewhere in the Training Room, Kitchenette or Toilet and wait as the curious attendees pick him up and inadvertently touch-contaminate themselves, their colleagues and their surroundings.
Later in the session, use a UV Forensic Torch or Checkpoint Lamp to reveal the truth, as the full extent of the contamination becomes clear for them to see, and all from one single source! That innocent looking Cuddle-Bug.
or scroll down to see more
Multi-Point Cross-Contamination
Demonstrating cross-contamination in action and seeing just how you have been contaminated is great, but what if you to show what happens when have more than one source of contamination! Then what?
To address this, we offer 3 different colours of invisible UV GERM Simulation Powders. For example, you could place one Cuddle Bug in (or near to) the loos, another in the Kitchenette, and one in the training room itself.
Each Cuddle Bug would be charged with a different UV colour powder to distinguish it's cross-contamination signature from the others. So now you can clearly show from whence the contamination came and see where it has since been cross-contaminated too!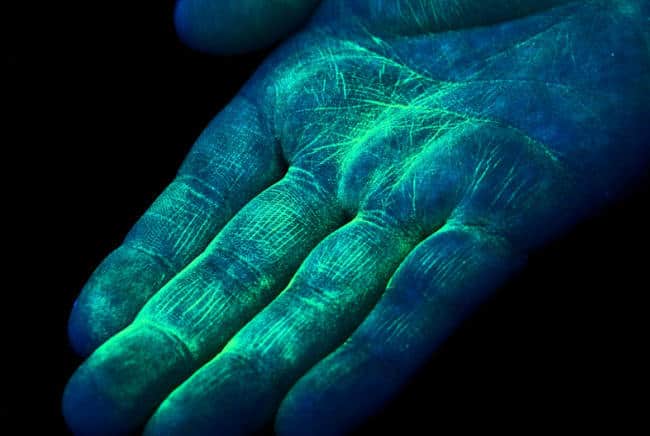 Available in 3 UV colours for multi-point contamination demonstrations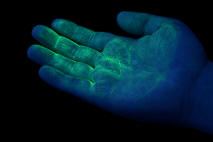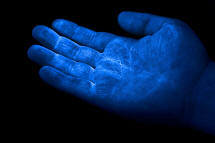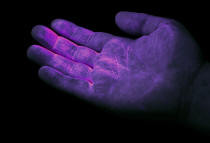 See 'Delivery' for our dispatch days, shipping costs and options. Prices exclude VAT.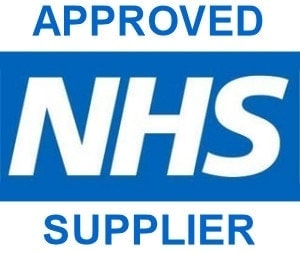 We accept NHS, Government & Education Purchase Orders. Email to: sales@glowtec.co.uk or post to: GLOWTEC LTD, PO Box 919, Lancaster, LA1 9LU